Kelly's newest offering, our Community Clothes Closet, offers free clothing to individuals in need. We have items to meet a variety of needs – from seasonally appropriate clothing to stay warm in winter and cool in summer, to professional clothing for interviews and employment.
Clothes Closet Hours of Operation
Fridays / V
iernes 
8:30 am – 11:30 am 12:30 pm – 2 pm
Or By Appointment – O Por Cita
For more information, or to make an appointment, email
[email protected]
or call us at (915) 261-7499.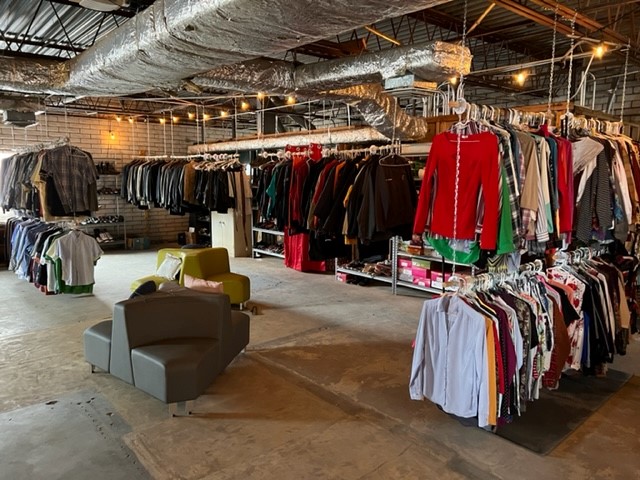 What a blessing it was for me to receive such an abundance of beautiful clothing. Now I can once again take pride in myself to have nice clothes to wear to be more productive for my life. ... This experience has really boosted my morale and you have my deepest gratitude.
Donate Gently Used Clothing
Our Clothes Closet is an ideal destination for the gently used clothes you are no longer wearing. Let your Spring or Fall cleaning enhance the lives of those in need! While our closet is open to clients on Friday, we accept donations on weekdays during business hours.
For more information on donating clothing, contact us at 
[email protected]
 or (915) 261-7499.